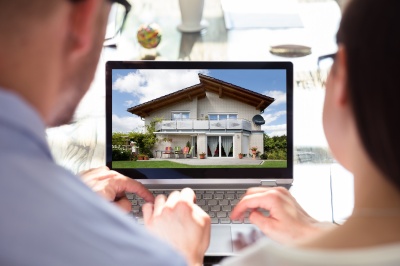 If you're in the market to buy a home in the coming months, you may already have discovered that the competition is tight and the inventory is low in many areas of the country.
This housing shortage is the result of a few key factors according to Gay Cororaton, senior economist and the director of housing and commercial research at the National Association of Realtors (NAR).
With less than a 2-month supply of homes for sale on the market, the inventory in January 2021 fell nearly 26 percent compared with January 2020, NAR reports.
"All in all we're short now about 3 million homes," Cororaton said. "That's a lot of homes to catch up on."
(Source: BankRate.com)
However, there are several things you can do to increase your opportunities, even in this current market. It all comes down to being prepared.
Get pre-approved

before you shop for a home
Working with your lender at Greenway Mortgage before you go shopping can save you time, heart-ache and head-ache.
When a home is still occupied by the sellers, they sometimes only allow showings from pre-approved buyers to minimize traffic. Sellers can be assured that only serious buyers who are ready to make an offer come and view their home.
A pre-approval gives confidence to the real estate agent(s) you are working with so that they can show you homes in the right price range.
Buy a fixer-upper
With a market that has low inventory, sometimes getting a fixer-upper can be a great move to make, and to sweeten the deal you get to put your own touches into it.
Work with a licensed real-estate agent
If you're looking to buy your dream home in a market with low inventory it's important to have a licensed real estate agent by your side to guide you through the process
Be ready to move
Real estate markets with low inventory can turn over quick! Most buyers and sellers have contingencies on other contracts that restrict the amount of time before they can close.
The average contract length is shorter and requires you as a buyer, to be ready to move quickly.
Start packing and researching your moving options early in the process, so the moving process is as seamless as possible once you're under contract.
Avoid shopping at the top of our budget

In low inventory markets, houses tend to sell over asking price due to competition amongst buyers. Therefore, it is wise to stay away from homes that are at the absolute top of your price range.
It may seem daunting, but by following these tips to be prepared you will position yourself to navigate the home buying market with confidence and peace of mind.
If you're looking for more guidance as you start your home search, head over here to read 5 Tips For Starting Your Home Search, reach out to us by clicking here or give us a call at: 888-616-9885.