Blog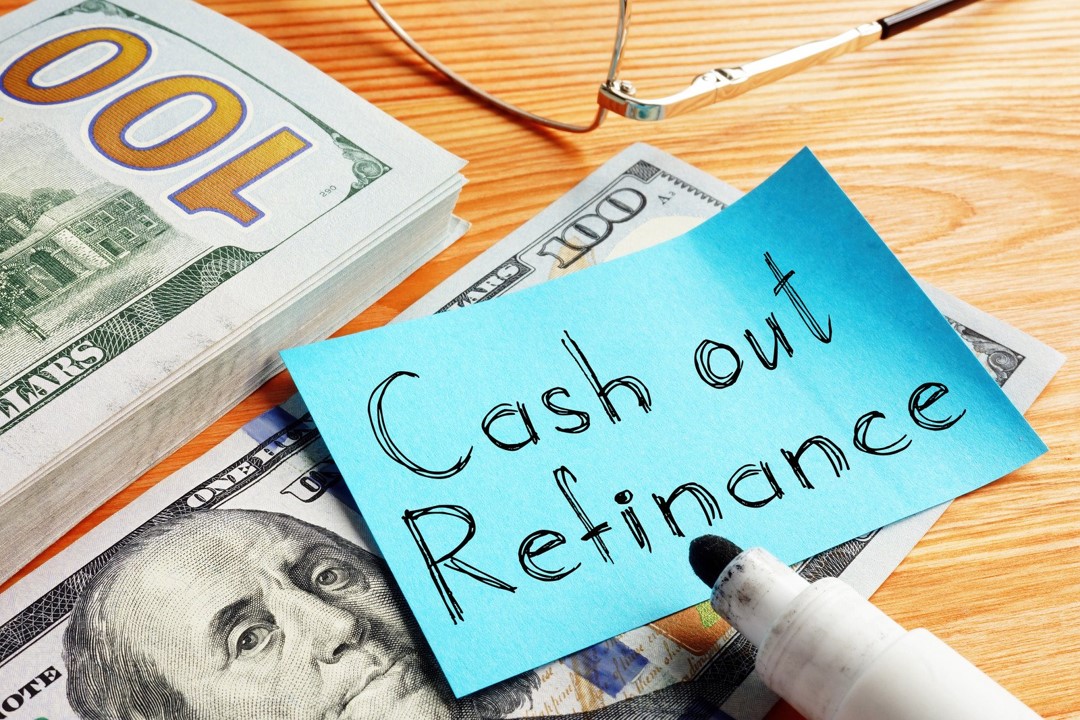 Buying a home is certainly one of the biggest financial investments you'll ever make. Keeping a home as comfortable and up to date as possible is key to loving the home you're in. However, sometimes it's difficult to come up with extra cash for home renovations and repairs. If you find yourself in this position, you may want to consider a cash-out refinance which allows you to tap into your home's equity.
A cash-out refinance has many benefits and so much to offer. With a cash-out refi, you can renovate your home, consolidate high-interest debts into a single, low-interest loan, buy that dream vacation you've been longing for and so much more. Continue reading and we'll uncover the benefits of a cash-out refinance so you can determine if one is right for you.
What is a Cash-Out Refinance?
A Cash-Out Refi is designed for homeowners who have an existing mortgage and want to refinance to get cash in hand at the time of closing. This is achieved using the equity in your home.
What Does it Mean To Have Equity In Your Home?
Basically, having equity means that you have cash value built up in your home. It is the difference between what you own on your mortgage and what your home is currently worth.
Take for instance if you owe $150,000 on your mortgage and your home is worth $200,000, you have $50,000 in equity in your home.
Equity grows year by year as you pay down your mortgage and as your home increases in value. Don't think of equity as liquid cash. Instead, to put the money to work, you need to convert home equity into liquid cash.
How Does a Cash-Out Refinance Work?
A cash-out refi will replace your existing mortgage with a new home loan for more than you owe on your home. The difference goes to you in cash, and you can spend it on things such as home improvements, paying off debts, or other financial needs.
Cash-Out Refinance Benefits
Some advantages of a cash-out refinance include the following:
#1 Lower Your Rate: This is the most common reason. These types of refinances typically have lower interest rates. Plus, rates are still near historic lows, making this a great time to take advantage of a cash-out refi.
#2 Your Cost to Borrower Could Be Lower: A cash-out refi is normally a less expensive form of financing because mortgage rates are typically lower than rates on personal loans or credit cards.
#3 Improve Your Credit Score: Need to pay off debt? If you use the funds from a cash-out refinance to pay off debt, you may be able to boost your credit score if your credit utilization ratio drops.
#4 Tax Deductions: A cash-out refinance may be eligible for mortgage interest tax deductions if you're using the funds to improve your home. More on this later.
#5 Increase Your Home's Value: Think about reinvesting the cash you get back into your home. Any cash you put towards repairs and improvements could increase your home's value.
#6 Use Cash However You Want: A cash-out refi can help you eliminate high-interest debt, pay for education, pay off a wedding, buy your dream vacation, build a home office or gym, and so much more.
Let's Talk Taxes
As we mentioned above, a cash-out refinance may be eligible for mortgage interest tax deductions if you use the funds to improve your home. What do these deduction-eligible projects include? They include things such as permanent addition and home improvements that increase the property's value and extend its longevity. You'll need to prove you're using the cash in a way that qualifies when you file your taxes. Make sure to save receipts and other important paperwork associated with your projects.
Here are some Deduction-Eligible Projects:
Adding a Pool or a Hot Tub

Constructing a New Bedroom or Bathroom

Building a Fence Around Your Home

Replacing a Roof

Upgrading Windows

Setting up a Central AC or Heating System

Installing a Home Security System

And more
Keep in mind that capital improvements are defined as permanent additions that will increase the value of your home. Repairs such as fixing a broken window or painting a room do not count. Have questions regarding what projects may be eligible when it comes to tax time? Reach out to us and we'll let you know.
Bottom Line:
With rates currently still low, now might be a uniquely good time to tap into your homes' equity. Reach out to the experts at Greenway Mortgage to discuss your options.
---
For More Information Check Out These Blogs: