Blog
For the Week Ending July 13, 2018
Consumer prices barely rose in June, but the underlying trend points to inflation. Rising inflation will likely lead to more Fed rate increases and higher rates.
Producer prices rose more than expected in June, another factor pointing to inflation. This jump was the largest annual increase in 6-1/2 years.
Although trade war concerns have escalated, there's not a lot of fear that this will hurt the economy. In the meantime, mortgage rates have remained stable.
Homeowners have an estimated $5.8 trillion in accessible equity, the highest ever recorded. Despite this, fewer owners are taking cash out than in previous eras.
Inventory remains tight, but could loosen up a bit in the near future. Inventory increased 12.2% in the 2nd quarter, the biggest gain since early 2015.
Although refinance applications were down last week, purchase applications rose 7% for the week and were 8% higher than the same week a year ago.


In case you didn't notice, mortgage guidelines have been loosening recently. And while we are not likely to see a return of the
NINJA loan
, mortgages that require fewer documents are quietly making a comeback.
The Lite Doc Mortgage Program allows homebuyers to purchase their dream home without the hassle with a reduced documentation mortgage.
Our limited documentation program is designed for borrowers with good credit and assets verified by only one month's bank statement. No tax returns, paystubs or W2s required. Income is established with a P&L for borrowers that are self-employed and through employment verification for those that are salaried or commissioned.
Some key features include:
Assets: 1-month bank statement showing 6 months reserves

Income

Self-employed: 12-month P&L

Wage earners: Employment verification

No tax returns, W2s or pay-stubs required

100% gift funds allowed for down payment, closing costs, reserves
Other features and guidelines:
Owner-occupied and Investment

Fixed and adjustable programs

FICO down to 680

Purchase, refi, cash out

1-4 units, 2nd homes, condos, co-ops

Salaried, commissioned, self-employed

Settled Bankruptcies allowed

Loan amounts to $3MM
Eligibility requirements, exclusions and other terms and conditions apply.

For the Week Ending June 29, 2018
Please enjoy this quick update on what happened this week in the housing and financial markets.
Consumer confidence was down slightly in June, suggesting economic growth may temper a bit. Economists said trade dispute concerns were to blame.

Some economists even think that escalation of trade tensions could tip the economy into recession. However, the Fed doesn't seem too concerned yet.

The economy did slow more than previously estimated in the 1st qtr. But growth appears to have accelerated again on the back of a strong labor market.
New home sales climbed 6.7% in May, led by sales in the South. New home sales have risen 8.8% for the first 5 months of 2018.

Home values continue to rise, but at a slightly slower pace than we've seen recently. In April, values tracked at 6.4% annually, down from 6.5% in March.

Pending home sales slipped, falling for the 5th straight month in May. Tight inventory continues to get the blame.
Rate movements and volatility are based on published, aggregate national averages and measured from the previous to the most recent midweek daily reporting period. These rate trends can differ from our own and are subject to change at any time.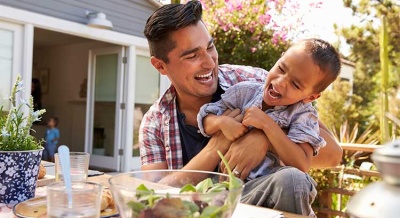 Here are four great reasons to consider buying a home today instead of waiting.
1. Prices Will Continue to Rise
CoreLogic's latest Home Price Insights reports that home prices have appreciated by 7% over the last 12 months. The same report predicts that prices will continue to increase at a rate of 5.2% over the next year.
Home values will continue to appreciate for years. Waiting no longer makes sense.
2. Mortgage Interest Rates Are Projected to Increase
Freddie Mac's Primary Mortgage Market Survey shows that interest rates for a 30-year mortgage have increased by half a percentage point already in 2018 to around 4.5%. Most experts predict that rates will rise over the next 12 months. The Mortgage Bankers Association, Fannie Mae, Freddie Mac and the National Association of Realtors are in unison, projecting that rates will increase by nearly a full percentage point by this time next year.
An increase in rates will impact YOUR monthly mortgage payment. A year from now, your housing expense will increase if a mortgage is necessary to buy your next home.
3. Either Way, You Are Paying a Mortgage
There are some renters who have not yet purchased a home because they are uncomfortable taking on the obligation of a mortgage. Everyone should realize that unless you are living with your parents rent-free, you are paying a mortgage – either yours or your landlord's.
As an owner, your mortgage payment is a form of 'forced savings' that allows you to have equity in your home that you can tap into later in life. As a renter, you guarantee your landlord is the person with that equity.
Are you ready to put your housing cost to work for you?
4. It's Time to Move on with Your Life
The 'cost' of a home is determined by two major components: the price of the home and the current mortgage rate. It appears that both are on the rise.
But what if they weren't? Would you wait?
Look at the actual reason you are buying and decide if it is worth waiting. Whether you want to have a great place for your children to grow up, you want your family to be safer, or you just want to have control over renovations, maybe now is the time to buy.
If the right thing for you and your family is to purchase a home this year, buying sooner rather than later could lead to substantial savings.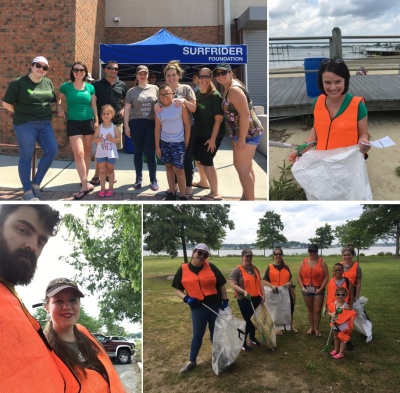 On Sunday, June 24th Greenway Mortgage volunteered to keep the Jersey Shore beautiful by joining the Surfrider Foundation: Jersey Shore Chapter for their inland beach clean-up in Belmar, NJ!
The Greenway Team helped clean the streets of Belmar to prevent plastic, litter, and trash from making it into our ocean and waterways. It turned out to be a beautiful day! Thank you to all the Greenway employees who volunteered their time.
The Surfrider Foundation is a grassroots, non-profit, environmental organization that works for the enjoyment and protection of our oceans, waves and beaches. Founded in 1984, the Surfrider Foundation's most important coastal environmental work is carried out by more than 60 chapters located along the East, West, Gulf, Puerto Rican and Hawaiian coasts.