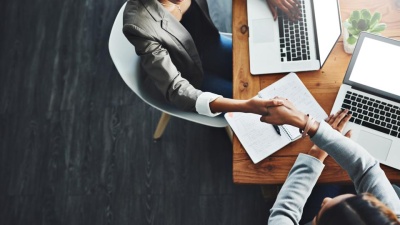 As home sales slow, prices erode, and rates increase, mortgage assistance by sellers for buyers can help cushion the impact of these market shifts, bridging the gap between what owners want or need and what buyers are willing to pay. With Seller Concessions buyers can score a better deal at closing. Here's how it works.
What are Seller Concessions?
Seller concessions, sometimes referred to as Interested Party Contributions (IPC) or 'Seller Assist', are when a home buyer asks the home seller to pay some or all the costs on the home buyer's behalf to reduce the amount of cash they need at closing.
These costs include:
Homeowner's Insurance
Property Taxes Due at Closing
Escrow Account Set Up
Pre-paid Interest
Attorney/Settlement Agent Fees
Discount Points
The purchaser may request seller concessions during contract negotiations, or the seller may offer a concession during the listing process.
Example:
Let's say that the agreed sales price between a buyer and a seller is $200,000. The buyer needs an additional $7000 to cover their closing costs and prepaids such as: taxes, insurance, and escrows.
The buyer then asks the seller for a credit of $7000 to be given at closing. The sale price of the house then increases to $207,000. The buyer receives the credit of $7000 at the time of closing and the seller still nets the agreed upon price of $200,000.
However, there are stipulations: 1) the home must appraise for a sale price of $207,000 and 2) the buyer must pay an increased down-payment based on the increased sales price, e.g., conventional 5% down on $200,000 is only $10,000 while 5% on $207,000 is $10,350.
But understand, the seller isn't really paying your closing costs – you are mortgaging them.
Seller concessions are allowed on all major loan types, including conventional loans backed by Fannie Mae and Freddie Mac; FHA loans backed by the Federal Housing Administration; VA loans backed by the Department of Veterans Affairs; and USDA loans backed the U.S. Department of Agriculture.
Are There Limits to Seller Concessions?
Yes, there are limits to Seller Concessions. You cannot request unlimited seller concessions. Depending on the buyer's loan type, seller concessions are capped to a specific percentage of the loan size. For instance:
Appraised property value must support the concession
Limits apply based on loan product and program

FHA = 6% of sales price
A conventional loan = 3% seller concessions for loans with LTVs greater than 90%, 6% for loan LTVs between 75-90% (owner occupied/2nd home); 9% for loan LTVs less than or equal to 75%
Investment properties are capped to 2% of the purchase price

Eligibility requirements, exclusions and other terms and conditions apply
Can a Seller Buy Down the Interest Rate for the Buyer?
Discount points can temporarily or permanently buy down an interest rate. Sellers achieve a buydown by paying money upfront to the buyers' lender in exchange for a reduction in the interest rate. The lower rate on a permeant buydown continues for the life of the loan.
How do Seller Concessions Benefit the Buyer?
For the buyer, being able to finance closing costs into the mortgage allows them to place a larger down payment which in turn saves them money on their monthly mortgage payment. For those with limited funds, the number of properties available increases. If a seller offers to pay discount points, the buyer will have a lower mortgage rate.
Why Would a Seller Agree to Concessions?
In a competitive buyers' market, a house with a seller concession can be more attractive to a buyer. If a homeowner needs to sell quickly, seller concessions can help to expand the pool of qualified borrowers able to purchase the property.
Bottom Line
If you're looking to buy and don't want to pay closing costs or are looking for a lower rate, seller concessions are a good way to reduce the amount you'll need at your settlement. If you are uncertain whether your desired seller concessions fall within your loan guidelines, then check with your Greenway Mortgage professional to plan for those steps.