Blog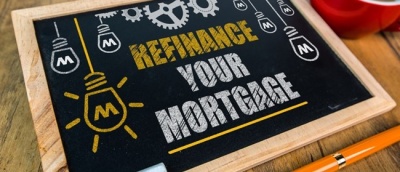 When mortgage rates drop, homeowners typically wonder: Should I refinance my mortgage? Since the start of the year, mortgage rates have been on a slow, steady decline. We may even be experiencing a mini-refi boom! This is great news for those who are looking to refinance their mortgage.
Latest Breaking News
On March 19, 2019 the Fed did not raise policy rates. And, based on Fed projections, we likely won't see another Fed rate hike until 2020. So, now is the
PERFECT
time to
refinance
your mortgage.
With mortgage rates today, there are refinance opportunities for all types of homeowners. The typical
refinancing
household will be able to save more than 30% annually on their mortgage. For some, you may be able to save
even more.
Is it time for you to consider a home refinance?
In general, you should consider a
refinance
if a refinance will save you money. Like we said before, a home refinance could save you thousands of dollars per year! (
Think about those savings and what you could do with that extra money).
Bottom Line:
Current mortgage rates are holding low. And today's mortgage rates are lower than they've been in months. There are refinance opportunities everywhere!
If you missed your chance to
refinance
your home last year, now is the perfect time to get the process started.
Contact Greenway Mortgage
and we'll put you in touch with an expert loan officer.