Blog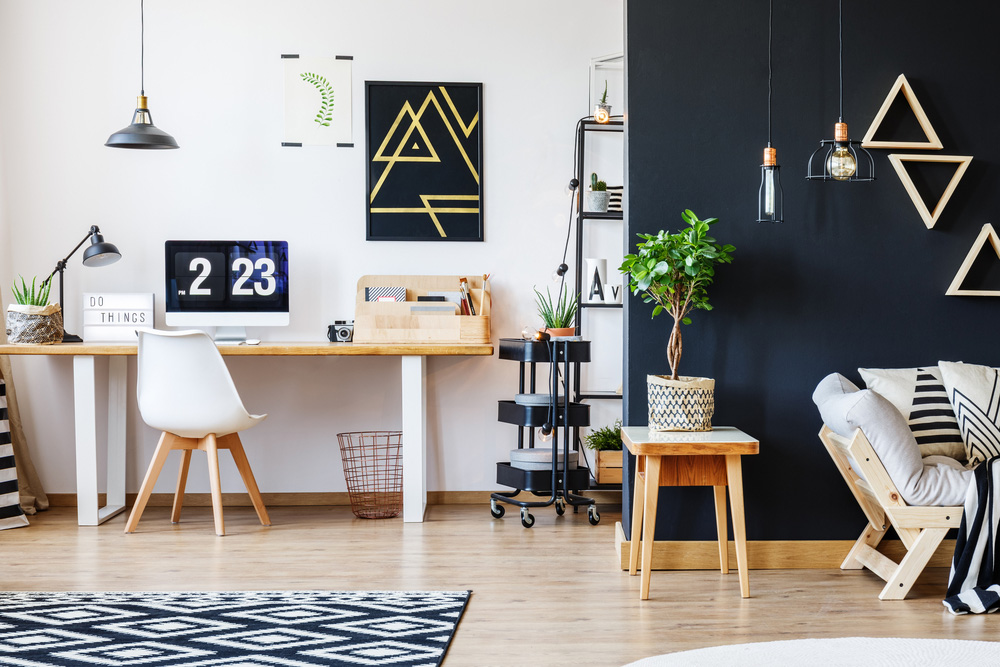 Want to create a home office to call your own? Before getting started you'll want to take into consideration functionality as well as aesthetics. We've got some design tips to help you get started!
Location Is Key
No Spare Room? No problem. Find a small nook in your home to make into your work from your home office. All you need is a desk and a chair.
Don't forget that natural light is your best friend! Make sure the area you pick has enough natural light flowing in. You'll want to avoid any glare on your device screens as well. This way you can continue to be productive without straining your eyes.
Storage
Be sure to figure out how much storage you'll need before you start planning. Instead of adding filing cabinets, maybe you could add shelves for a more stylish approach.
Furniture
If you sit for long periods during the workday, then you'll want a comfortable chair. Your desk should also have enough room for the devices you need such as your computer and printer.
Pick The Perfect Color
This is the fun part! Pick a color that will get in a productive mindset for work. Research shows that orange stimulates concentration and boosts creativity! The colors white and purple tend to improve motivation. What color would you choose?
Personalize Your Work from Home Office
Make the office space your own- add a touch of you! Here are a few ideas:
· Add photos of your family, friends, or pets
· Add shelving around your work area
· Add a chalkboard or a whiteboard for ideas or a vision board with your goals
· Put up posters
· Buy a plant for your desk
· Add a clock
Tips for Funding Your Home Office
Wondering how you'll be able to pay for this new home office? The cost of your home office will depend on many factors. For instance, will you be building a new office or renovating an existing space?
In our recent blog, you'll find tips on how to fund your home office from using your savings to refinancing to using Greenway's Home Renovation Loan. Click here for all the details.
---
Helpful Resources
· Tips for Funding Your Work from Home Office
· Create Your Work From home Office with a Renovation Loan
· Greenway's Home Renovation Loans
· A Cash-Out Refinance May be the Solution You Need for Your Renovation Needs