Blog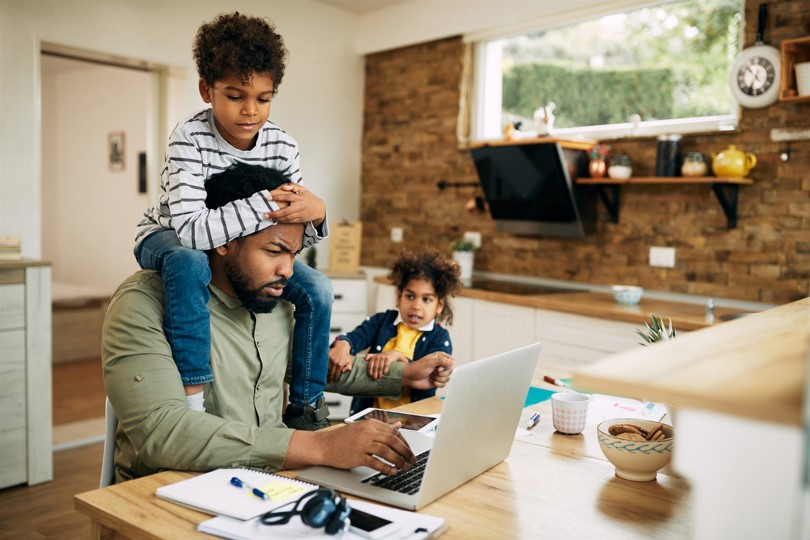 Is working from home becoming more permanent? Is your living room suddenly becoming your living office? Perhaps you're running out of space? Whatever the reason, it's more important than ever to have a functional and productive home office.
A recent Pew study showed that as of December 2020, an estimated 71% of Americans now work from home. Only 20% of working adults did so before the pandemic. In addition, a 2021 Houzz & Home Study showed that overall, home reno projects were up in 2020. Much of the work was focused on kitchens, home offices and outdoor spaces. These trends look likely to continue in 2021!
While working on the couch or at the kitchen table is an option, doing that long-term isn't productive or comfortable, especially if you have roommates, pets, or kids. It's time to level up and consider repurposing an existing room or building a completely new area inside your home.
Cue the Home Renovation Loan.
We'll go over our Renovation Loans and tips for funding your home office in just a moment. But first, let's dive into what you can do to make a workplace that works for YOU so you can concentrate and do your best work in the comfort of your own home.
Ways To Make a Workplace That Works
1. Repurpose an Existing Room
First, look around your home. You'll need to create a space that is conducive to your work style. Ask yourself the following questions:
Do you need more peace and quiet?

Do you need a separate room with fewer distractions?

Do you need a table with chairs for meetings?

Do you need a room with good lighting?

Do you need room for storage?

Do I have an extra room that can convert easily into an office?
You might be lucky enough to have a room you can convert into an office that checks off all your needs. However, if you do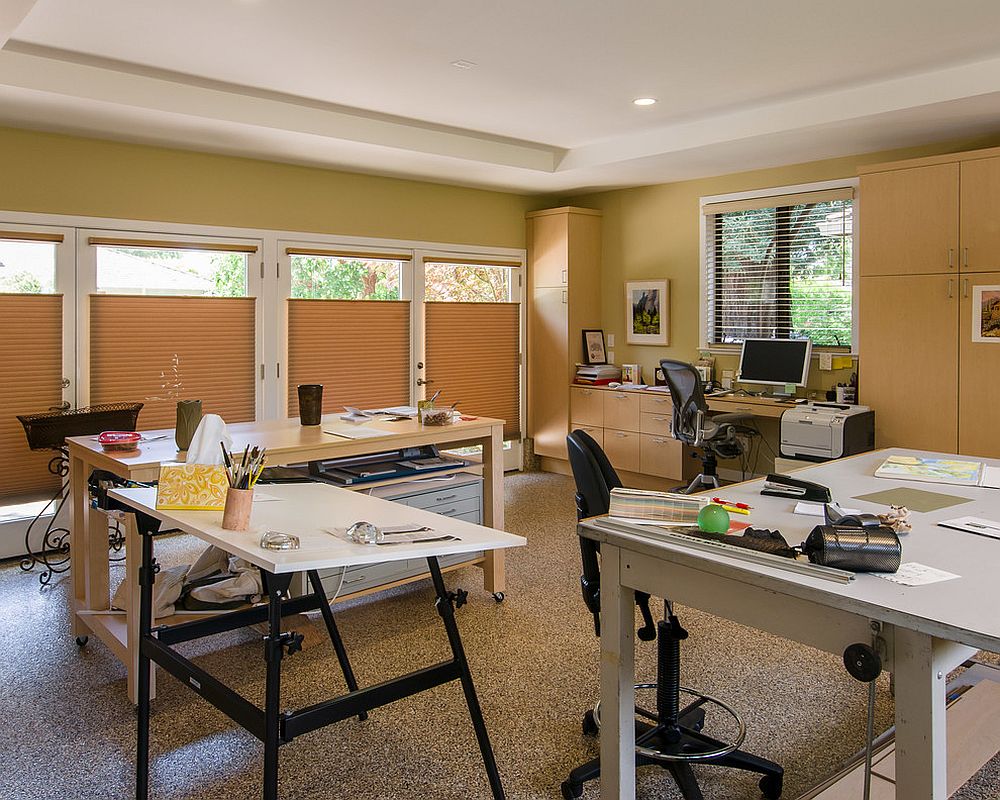 n't want to convert an entire room into an office, find a room in your home that has extra space to add a desk and some shelves. Have fun with it! Create your own special WTH nook.
2. Convert an Attic, Basement, or Garage
Do you have an unused attic or basement? Maybe you have a garage that's collecting too much junk. Consider one of these areas in your home as an ideal spot for your new work office. You can even build half or full walls to divide the area if needed.
3. Build a Work from Home Office
A big undertaking, but something to consider if work from home is your new norm, is to add to your home. Consider building a new office or add a new master suite or great room and take an existing bedroom or part of a dining room and turn that into your new workspace.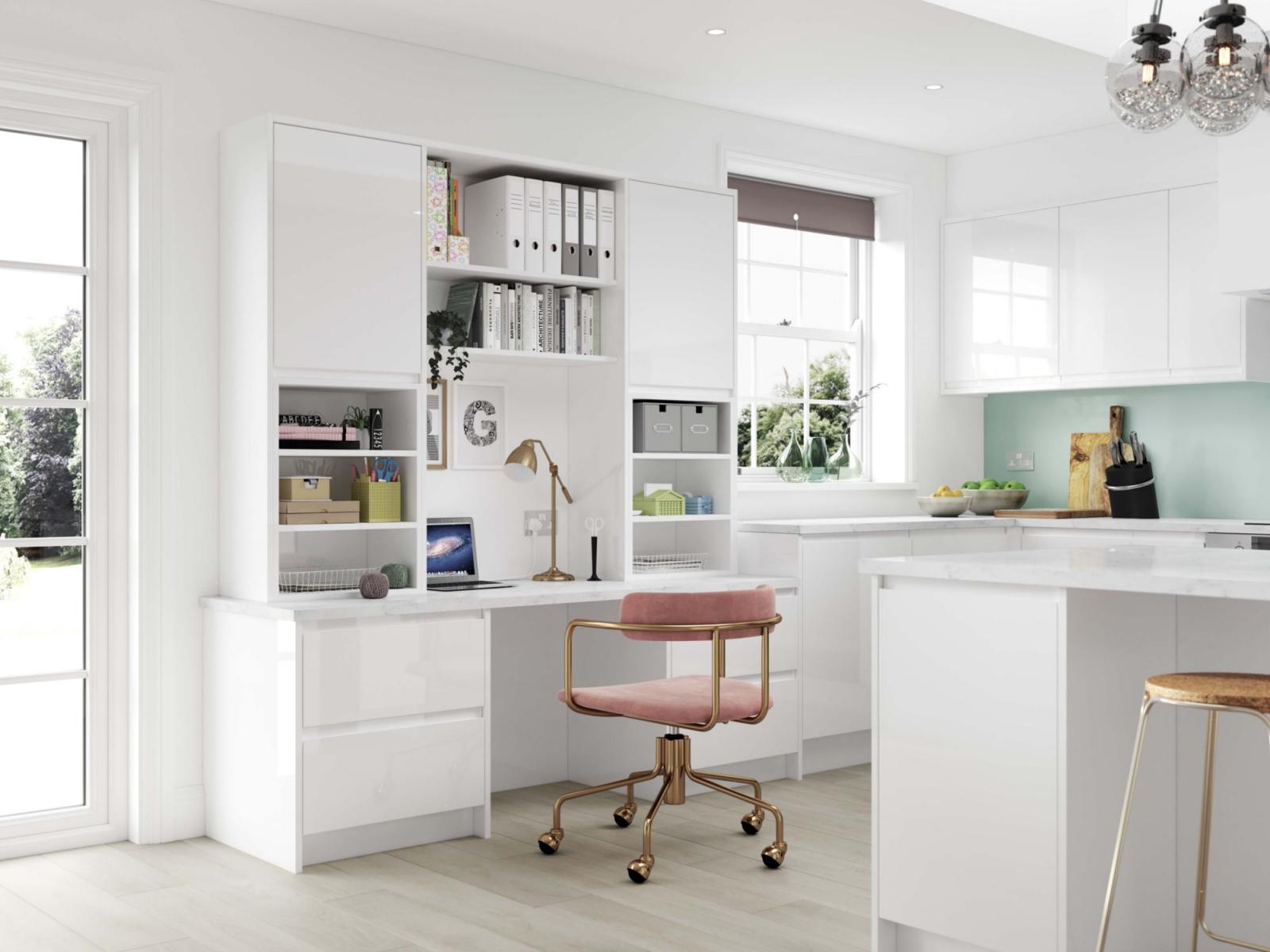 If you decide to build a new home office, you'll want to reach out to the pros. According to a NerdWallet report, homeowners hired professionals for about 63% of home improvement projects between 2017-2019. While there may be some things you can DIY, hiring a professional may be in your best interest especially for those bigger projects!
Tips For Funding Your Home Office
1. Use Your Savings
If you have money set aside to fund your home office this may be the best option for you. Keep in mind, you'll want to set a budget to avoid overspending. If you're tight on funds, a home renovation loan may be the next best option. Keep reading…
2. Home Renovation Loan
Tight on funds? You have options. Why not let your home pay for your new office. There are many home loans designed specifically for home renovations projects like this! In fact, our Home Renovation Loan Program is one of them.
What is a Home Renovation Loan?
Home renovation loans are the smartest way for homeowners to finance their entire renovation project. This type of loan gives homeowners the funds to make necessary or desirable renovations to a home or access to the credit to make those changes. In turn, these upgrades may enhance the livability and usability of the house and for sellers, plus they could increase the value of the home. Click to learn more about our Home Renovation Mortgage Programs.
What are some Renovation Loan Options?
There are several different types of home renovation loans. For instance, the FHA 203K Loan, Streamline 203K, the HomeStyle Renovation Loan and more.
Click here to learn more about these loans to figure out which option is right for you based on your financial situation and home improvement needs.
2. Home Refinance
You can also consider refinancing. It's no myth, home values have been on the rise, creating more equity for homeowners. Equity is the difference between your home value and your home loan balance. A home refinance allows you to tap into your home's equity so you can pay for home improvements.
A cash-out-refi is another great source of funds for creating your new office space. But what exactly is a Cash-out Refinance? This type of mortgage allows you to replace your existing mortgage with a new loan that draws on the equity in your home. The equity you draw with the new mortgage goes to you in cash. The cash can then be used for your home improvement project which in turn may increase your home's value.
How Much Can an Office Renovation Cost?
The cost of your home office depends on two things: whether you want to build a new home office or renovate an existing space into a home office.
If you're converting a bedroom to a home office, the average cost is around $3,500 according to Fixr. On the other hand, building an entirely new office space can be more costly. HomeAdvisor estimates that a home office renovation costs around $15,000, or roughly $100 per square foot, assuming that most home offices are around 100-200 square feet. This considers things such as: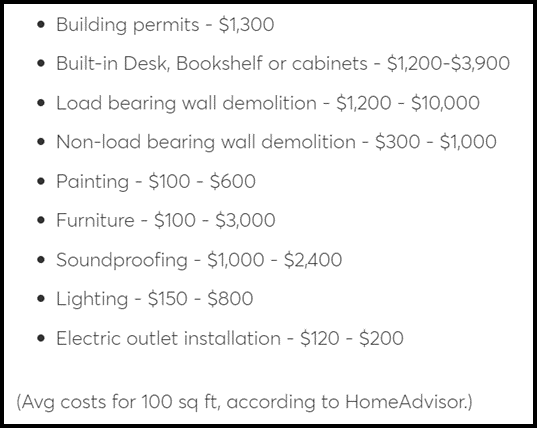 Since costs vary depending on contractor, market, office size and project it's generally a good idea to get quotes from 2-4 contractors.
Want to save even more money? Look on websites like eBay and Facebook Marketplace, where people are reselling office furniture in bulk at low prices to save you some money!
Don't forget, If you're self-employed, you can even use your home office space to qualify for a tax deduction (consult with your accountant).
Bottom Line:
Big project or small changes, renovation or refinance, speak with one of our loan experts about your loan options. Get started today and create a workspace that allows you to be productive while you're at home. After all, you deserve it!