Blog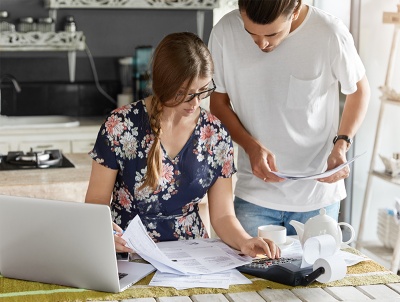 Are you currently looking to purchase a home? If so, it's important to know what affordable lending options there are. If you're aspiring to own a home within a certain budget, we're here to tell you that there is a loan for you!
Take some time to educate yourself on the facts about affordable lending and learn what programs Greenway Mortgage has to offer. There are low or no down payment mortgage programs that make home buying more affordable and offer a variety of benefits for borrowers who qualify.
Let's take a look at some options:
FHA LOANS
Greenway can help you achieve your dreams of owning a home with an FHA mortgage.
What exactly are FHA loans? These loans are designed to help first-time homebuyers and experienced homeowners alike by providing them with a low-down payment option. FHA mortgage insurance serves as protection for lenders in the event of a homeowner defaulting on their home loan.
How can an FHA loan benefit you? FHA insured loans often give potential homeowners the option of making a lower down payment (as low as 3.5%) than they would need to make if using a traditional, non-FHA insured mortgage.
VA LOANS
You served your country. Now let your country return the favor with special financing just for veterans. VA loans reward veterans for their service and sacrifice on behalf of our country in a number of ways.
What is a VA Loan? VA loans are a special type of home mortgage reserved for active military members and veterans. These home loans are guaranteed by the U.S. Department of Veterans Affairs and offered by participating approved lenders. VA loans allow eligible veterans and active military personnel to realize their home buying dreams and help existing VA homeowners with money-saving refinance options.
What are some benefits of a VA Loan? VA loans are designed to provide long-term home financing to qualified veterans and, in some cases, their surviving unmarried spouses. In many instances, their interest rates can be better than other conventional loans. Other benefits include: No private mortgage insurance requirements, less than perfect credit can apply, and VA may be able to provide some assistance if mortgage payments problems arise.
USDA Loans
If you thought U.S. Department of Agriculture (USDA) loans were just for farmers – think again. Let us educate you about USDA loans and help you take advantage of their many benefits.
What is a USDA Loan? USDA loans are designed to encourage rural land development and growth in rural areas. They were long thought of as just for farmers, but the program has been expanded in recent years to give more people looking to purchase or refinance in a rural area access to the incredible benefits offered by these loans.
Benefits of a USDA include:
For low-to-moderate homebuyers

Offer 0% down payment options

Available to 97% of eligible homes in the U.S.

Better-than-average interest rates

Better terms than an FHA or conventional loan

Flexible credit guidelines mean less than perfect credit may still apply
Adjustable Rate Mortgages (ARM)
Adjustable rate mortgages generally start with lower up-front payments than fixed-rate mortgages. They have shorter loan terms, which may be beneficial if you will not be in your home long.
Why get an Adjustable Rate Mortgage?
Save thousands in payments vs. a fixed rate loan during the initial period

Use the savings to pay down other debt or for whatever you like!

Great option if you intend to refinance or sell your home in an expected time frame

Put as little as 5% down (FHA 3%), or refinance up to 95% of your home's value
First-Time Home Buyer Programs
Buying your first home can be exciting and overwhelming all at the same time – which is why we have a variety of
tools
and
resources
to help you through the experience. Whether you're just starting to save or you already have a house in mind, we can help you get your keys to your first home. Check out our most popular home loan options for First-Time Home Buyers
by visiting our site here.
What are some first-time home buyer programs that Greenway has to offer?
Monmouth County, NJ First-time Home Buyer Program:

designed to provide financial assistance to low income families to purchase an affordable home.

Learn more

.
NJ FHA Down Payment Assistance Program:

qualified buyers can receive $10,000 towards the down payment of home

. Learn More.
Conventional 97 First-time Home Buyer Program:

this program helps more families achieve the homeownership milestone with a 3% down payment, regardless of income levels or geographic location.

Learn More.
The HomeReady Program:

this program is an FHA alternative designed to help creditworthy homebuyers with limited income in designated areas.

Learn More.
Ready to Take the next step?
Not sure what mortgage is right for you? Our experienced loan officers are here to help guide you through your affordable lending options.