Conventional 97 First-time Buyer Program
This program helps more
families achieve the homeownership milestone!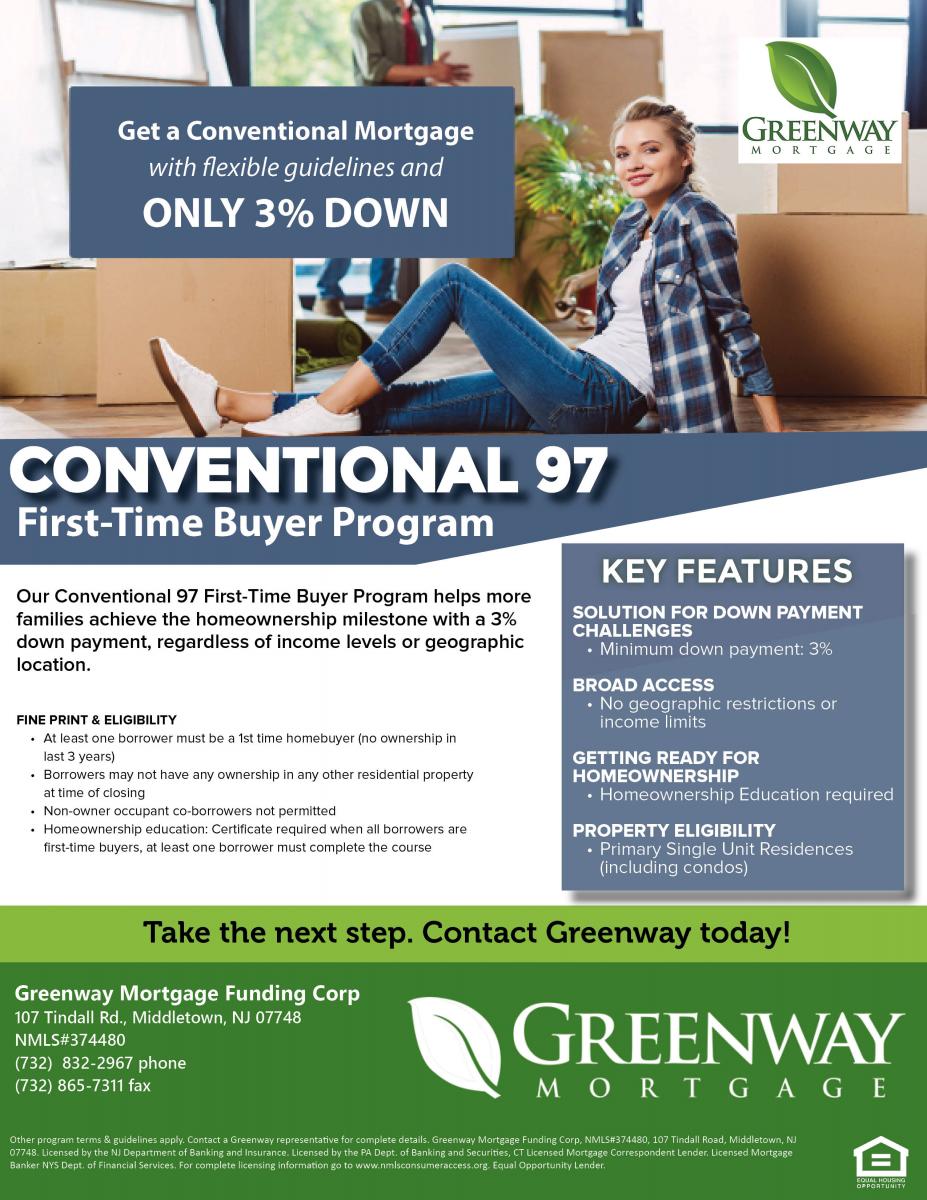 Download in printable format here
KEY FEATURES
SOLUTION FOR DOWN PAYMENT CHALLENGES
BROAD ACCESS
No geographic restrictions or income limits
PROPERTY ELIGIBILITY
Primary Single Unit Residences (including condos)
FINE PRINT & ELIGIBILITY
At least one borrower must be a 1st time homebuyer (no ownership in last 3 years)

Borrowers may not have any ownership in any other residential property at time of closing

Non-owner occupant co-borrowers not permitted
Eligibility requirements, exclusions and other terms and conditions apply.
Contact us today at 732.832.2967 or fill out the form below.