Blog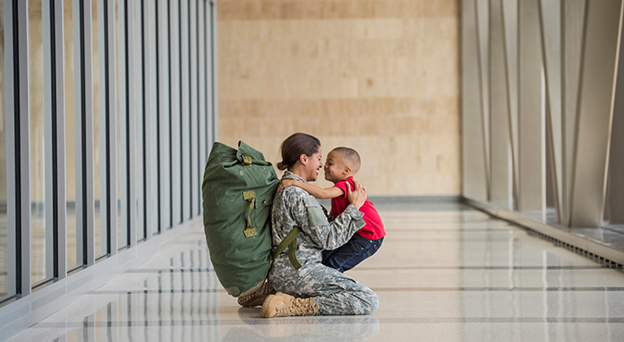 There are many valuable benefits available for the heroes who have served our country. One major advantage includes special home financing just for veterans. According to an article from Keeping Current Matters, "For over 75 years, VA home loans have provided millions of Veterans and their families the opportunity to purchase their own homes."
VA Loans reward veterans for their service and sacrifice on behalf of our country in a number of ways. Let's take a look at some benefits and find out who is eligible.
What is a VA Loan?
Veteran's Administration of "VA" loans are a special type of home mortgage reserved for active, non-active, and retired Army, Air Force, Marine, Navy, National Guard and Coast Guard vets who meet the established service requirements. These home loans are guaranteed by the U.S. Department of Veterans Affairs and offered by participating approved lenders, like Greenway Mortgage.
VA Loans help those that are eligible realize their home buying dreams and help existing VA homeowners with money-saving refinance options. The interest rates on VA Loans can be better than other conventional loans.
Is a VA Loan Really Worth It? Take a look at some VA Loan advantages here:
100% financing/No down payment
No monthly mortgage insurance (PMI)
Gift funds acceptable for closing costs
No cash reserve requirements
A variety of terms or loan types available
Available for purchase and refinance
Reduced costs for disabled veterans
Seller can pay for closing costs
Seller pays for any required repairs
No pre-payment penalty
Who is Eligible for a VA Loan?
Active-duty military
Veterans
Reservists and members of the National Guard
Some surviving spouses of veterans
Eligibility requirements, exclusions and other terms and conditions apply. Click here to learn more.
To determine your ability to participate in this program, just provide your Certificate of Eligibility (COE) or your Discharge/Separation form (DD214). If you do not have your COE, you can request one using form 26-1880.
Reach out using the contact info below, and we'll be happy to explain the details and answer any questions.