Blog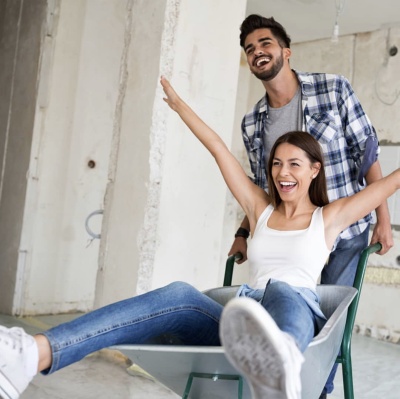 PUT YOUR HOME IMPROVEMENT PLAN INTO ACTION!
When shopping for a home, you may come across properties that aren't quite what you're looking for, but have the potential to be your dream home with some repairs or renovations. With a
renovation loan,
you can roll the cost of financing or refinancing a home and repairs into one loan – saving you time and money.
Whether your home improvement projects are large or small, a home renovation loan can help you get the job done!
What are the benefits of a Renovation Loan?
Home improvements such as adding an extra room or replacing the roof not only makes a difference in how much you enjoy your home, but it can improve its overall
value
as well. If you aren't happy with some features of your house, or want to purchase a home that needs work, consider using a
home renovation loan
to transform a house into your very own
dream home.
Although you may be able to pay for home improvements with a personal loan or other types of financing, these methods have higher interest rates and monthly payments.
Instead, you can combine the purchase price plus the renovation costs into one mortgage payment or refinance your existing mortgage plus construction costs into a new mortgage. Our renovation programs make it easy for you to improve your property by including the extra financing in a purchase or refinance loan.
Some of our Renovation Loans Include:
Streamlined 203K
Standard 203K
Learn more about our Renovation Mortgage Programs
here
.
Greenway Mortgage understands that home renovations of any size can be a huge undertaking. They're exciting, but they can be a bit challenging and even inconvenient, depending on the degree of your renovations and the timeframe estimated until completion. Remember, a renovation can increase the value of your home or simply make your home more comfortable to live.
If you're interested in learning more about how a Renovation Loan can help you, contact us today or visit our
website here
.