Blog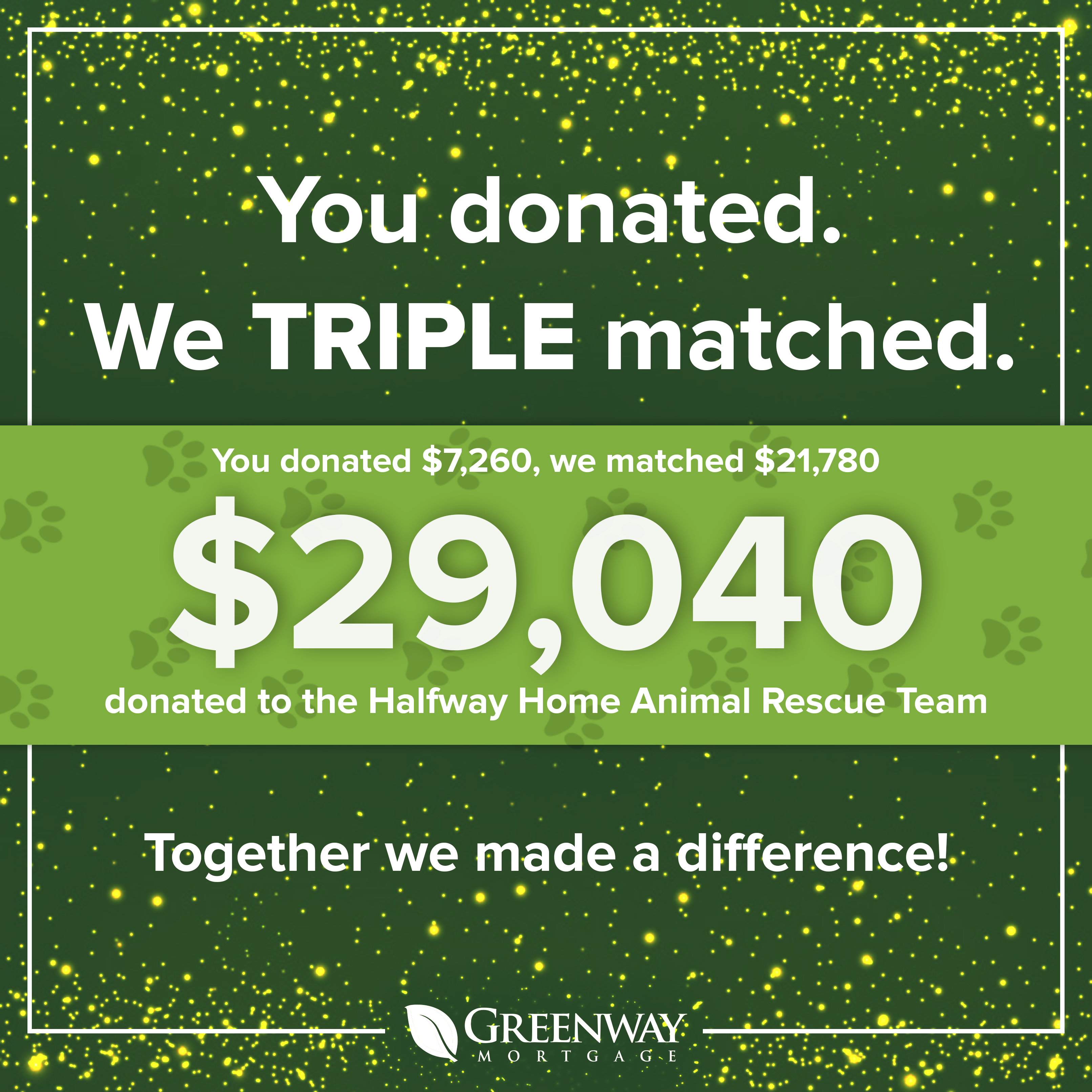 Greenway Mortgage Funding Corp. breaks 2020 and ends the year on a high note by reaching a new benchmark with our charitable giving programs with the help of help of our followers, team members, and local community.
Greenway has raised a total of $7,260.00 which includes MANY generous donations that were made directly to Halfway Home Animal Rescue Team in addition to our Facebook Fundraiser.
Greenway Mortgage has 𝐓𝐑𝐈𝐏𝐋𝐄 𝐌𝐀𝐓𝐂𝐇𝐄𝐃 these donations ($21,780.00), making that a grand total of $29,040.00 donated to the Halfway Home Animal Rescue Team!
Thank you EVERYONE for your invaluable support in helping raise money for this wonderful organization. We truly couldn't have done this without you!
Happy New Year!
---
About Halfway Home Animal Resuce Team (HHART):
"Halfway Home Animal Rescue Team (HHART) is a group of passionate animal advocates with many years of experi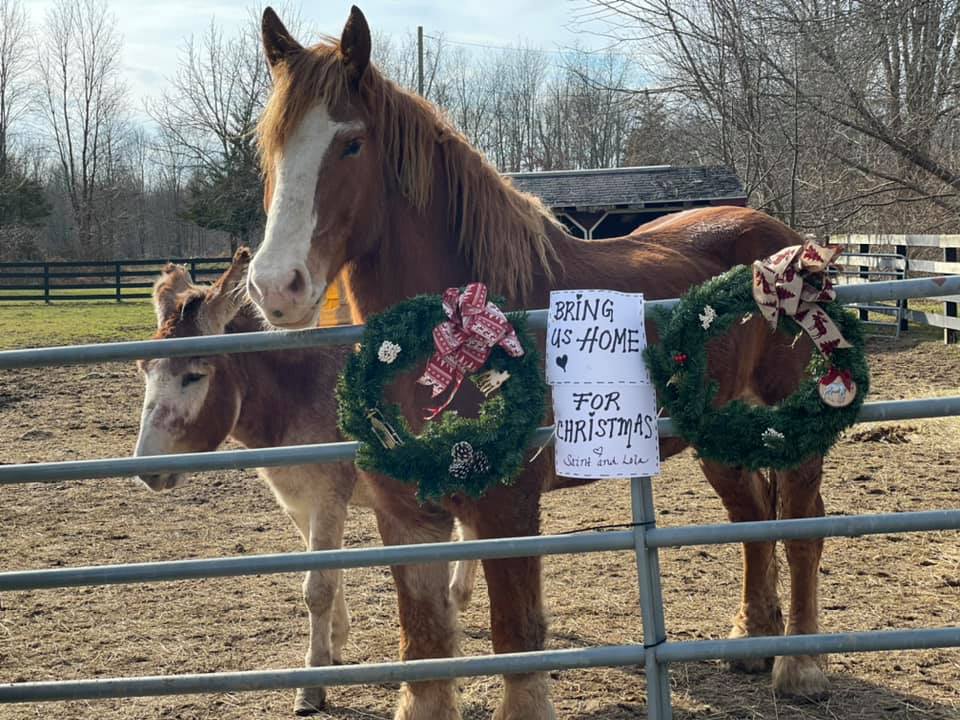 ence in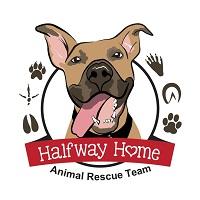 rescue, animal care and welfare. Our years of working with shelter animals, and the challenges that they face daily, have inspired us to explore ways to do more for the individual and best interests of those animals most in need.
As we begin our journey, we will place our rescued dogs and cats into loving foster homes. We will focus on helping responsible families keep their pets, preventing animal hunger and suffering, and providing support wherever possible.
We are here to help. We look forward to assisting with any animal rescue, and to collaborating with other like-minded organizations to save as many animal friends as we can. Rescue is not a business...animals are individuals...not numbers. They are all special in their own way, and each deserves the chance to show us who they truly are. It is up to us to provide them with that chance."
---
GIVING BACK – how you can help, too!
Giving back is very near and dear to our hearts here at Greenway Mortgage. If you would like to give back, consider making a donation to help out all the animals in need. Your gift helps them provide life-saving and life-changing medical care, then rehabilitate, and find the forever home these animals deserve. Please give what you can. No gift is too small!
---
Resources:
You can learn more about Halfway Home Animal Rescue Team here.
Make a Direct Donation today by clicking here.