Blog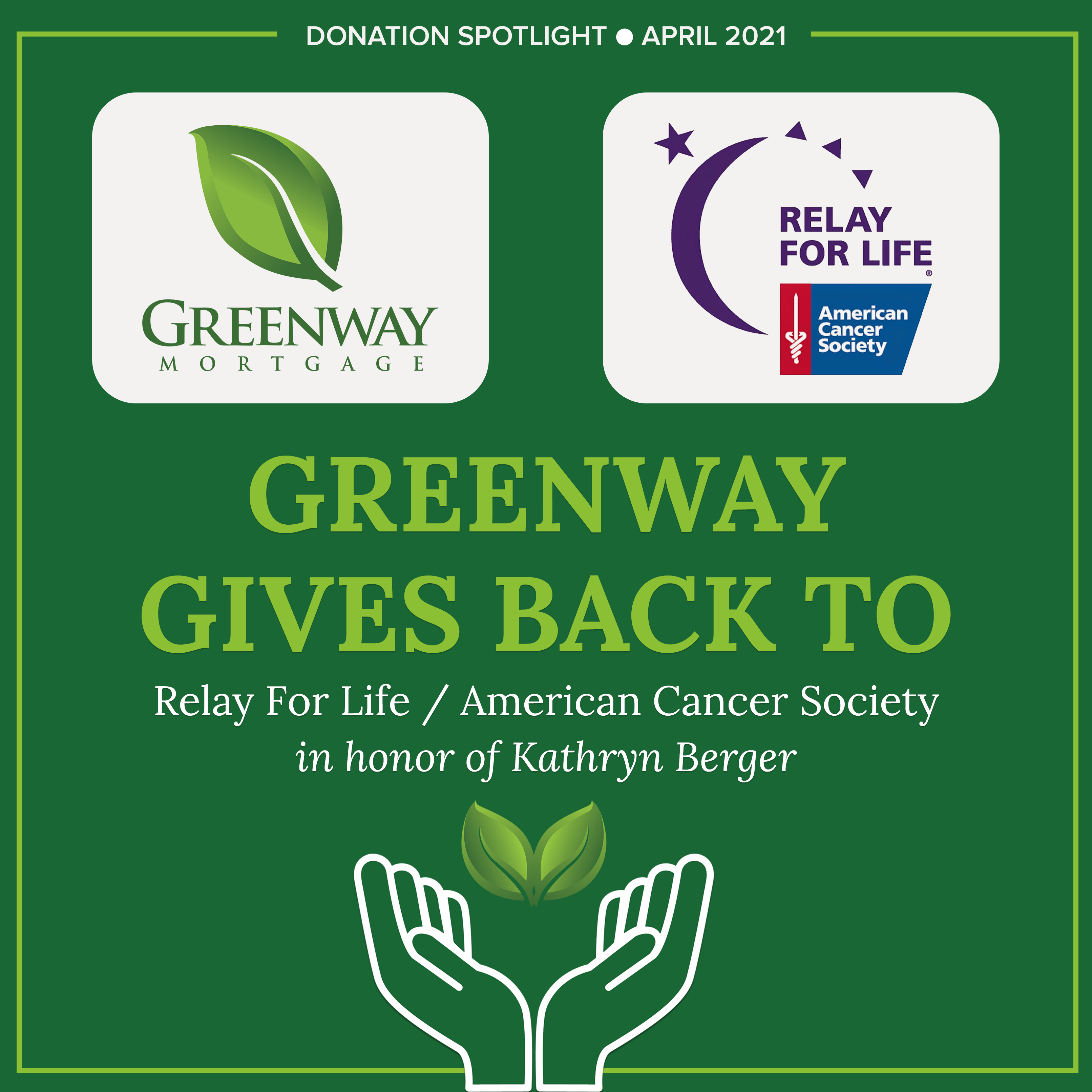 This month, Greenway Mortgage is giving back by donating $500 to the American Cancer Society in honor of Kathryn; who at 20 years old is currently battling an inoperable brain tumor.
Her sister Grace, along with the teachers at North Hunterdon High School have formed "Team Kathryn" which has raised over $9,000 to date, exceeding the original goal of $2,500. Team Kathryn is now shooting for the all-time fundraising record for this event - So, let's help them do just that!

Message from Grace:
"My sister Kathryn could be called the mayor of North Hunterdon High School. She always has a smile on her face, positive words of encouragement for everyone she meets, and is the strongest person I know. This past year, she has faced a cancer diagnosis with strength, bravery, and the most positive attitude anyone could have. She is my biggest inspiration, and I hope to honor her this year by raising money through Relay. Thank you for your donations and for your continued support of my sister and family! Go Team Kathryn!" - Grace B.
By sharing this story, we hope that you'll consider making a donation to Relay for Life in hopes that one day a cure for this disease will be found.
Make a donation to Team Kathryn today by clicking here.
Remember - every donation no matter how big or small counts! Thank you and please continue to keep Kathryn and her family in your thoughts and prayers.