Blog

Here at Greenway Mortgage, our number one goal is helping our clients achieve their homeownership goals whether it's buying a home, investing, or refinancing. We have customized loan solutions that meet the needs of every client all while providing a lending experience that is second to none.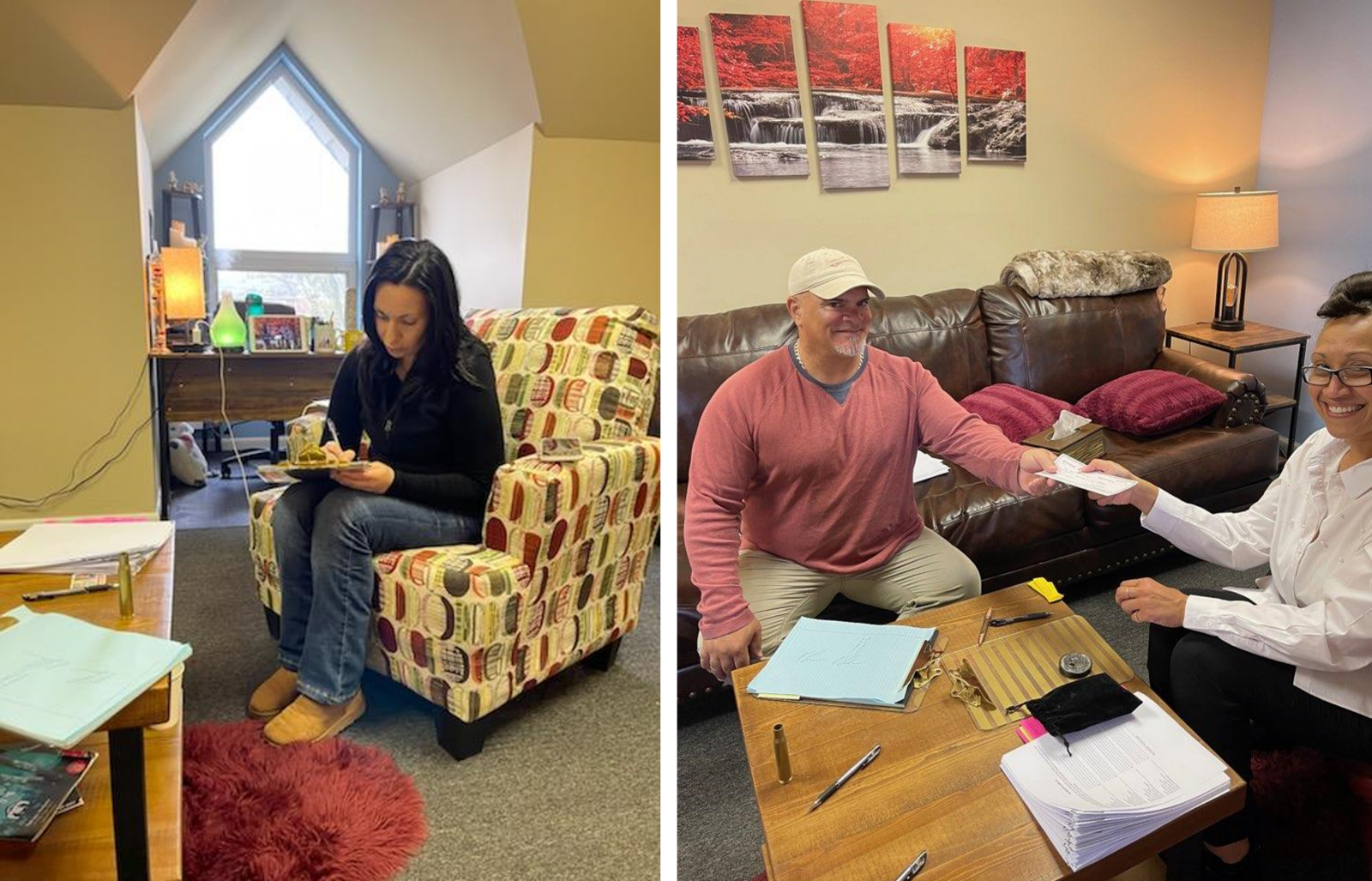 Meet Our Happy Homeowners
When you work with Greenway Mortgage, our experienced and dedicated team make the entire process easy from application to closing. But don't take our word for it. Meet Ruben and his wife Victoria.
After owning and living in New Jersey most of their married lives, Rubin who is recently retired and Victoria, who can work remotely, decided to buy their dream retirement home in the sunshine state of Florida. And that's exactly what they did. Ruben turned to Greenway Mortgage and Loan Officer Brenda Breheny for a mortgage on a new home in Florida.
"I choose Greenway Mortgage because several friends have used. They all had nothing but good things to say about their experience. She didn't disappoint." says Rubin.
During this time, both were living in NJ, yet buying from a property in Florida. Many may think that buying a property in a different state could lead to challenges when you're not physically there, but the Greenway Team is equipped with the resources and the capabilities for doing just that. From start to finish you can expect a smooth mortgage process. Both Ruben and Victoria say that they couldn't have been happier with the guidance, support and convenience provided by the team at Greenway Mortgage. Rubin noted,
"Brenda was quick to address any concerns we had, and she answered all our questions in a timely matter. I particularly enjoyed being able to close remotely and being able to sign and submit my documents through your secure links from the comfort of my home."
What Makes Our Lending Experience Second To None?
Our online digital application makes for a smooth, streamlined process and a more convenient loan experience. You can apply from anywhere at any time!

Submit documents through our secure online portal.

Our E-Closings help us provide quick, convenient service to everyone. Many of the documents you need to sign can be executed electronically.

The Greenway team keeps you updated every-step of the way with emails and phone calls. You'll never be left wondering what stage of the process you're in.

Even after your loan closes, the Greenway Team is still here for you.
Not only was Greenway able to accommodate Rubin and his wife, but the Florida Title Company was too. They sent a NJ Notary to their home in New Jersey so that they didn't have to fly to Florida to close. Doing everything remotely, eliminated the need for frequent trips to FL for signatures, and ultimately saved them money in the end.
Rubin also mentioned, "Not only me, but my wife, my realtor and the title company were all very impressed with her and voiced it to me."
Life After Closing
The couple as since closed on their home and is moving to Florida full time in July where they look forward to enjoying the peace and quiet of country living.
Cheers to sunny, relaxing days of retirement ahead! The Greenway Team is forever grateful to have made their lifelong dream come true.
Interested in working with Brenda Breheny?
If you're looking to purchase, invest or refinance contact Brenda today. She'll be waiting to help make your homeownership dreams a reality, too!
Brenda Breheny
Loan Officer, NMLS#203839
(973) 770-5385
bbreheny@greenwaylending.com
GreenwayMortgage.com